In particle grinding, the performance of the grinding machine is of primary importance, but the quality (high density, high hardness, high wear-resistance, high strength, and size distribution) of the grinding medium, which is charged into a grinding machine to play the role of providing the actual motion, is very important as well. The initial investment cost for CENOBEAD™ CZY is relatively high compared with CZC and CZS, but it leads to high productivity and low maintenance/repair costs, and furthermore, lengthens the lifetime of the grinding machine, making it the optimum grinding medium.

CENOBEAD CZY is a grinding medium of the highest quality that meets with customers`needs. Its features are:
Features and Application
CENOBEAD™ CZY has high density and hardness, making it suitable for high-quality products, such as automobile paints and inks.
It is suitable for high-efficiency horizontal mills and basket mills.
It has high wear-resistance and no contamination, so it is suitable for electronic ceramics, foods, cosmetics, and pharmaceutical products that require zero contamination from the grinding medium.
It has high compression strength and a narrow size, making it suitable for the production of fine particles.
With possible sizes of 0.3mm and lower, it is suitable for industries requiring nano-sized particles.
Chemical Composition and Physical Properties
Chemical Composition and Physical Properties
Composition
Zr02
94.5 ± 0.2
Y2O3
5.0 ± 0.2
Specific Density
≥ 6.00
>Bulk Density (g/cm3)
Hardness
≥ 1300
Standard Size
0.10, 0.30, 0.50, 0.65, 0.80, 1.00, 1.20, 1.50, 2.00
Sphericity
≥ 92
Packing
25Kgs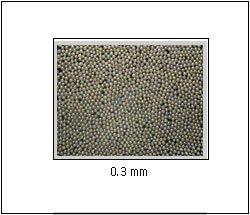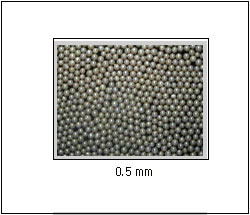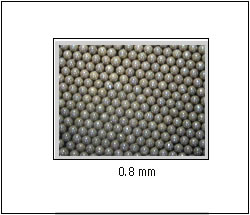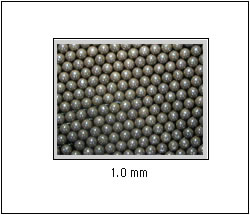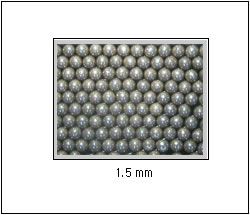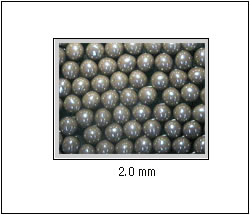 Unique Product Features
YTZ Ceramic Balls prevent production contamination.
YTZ Ceramic Balls can be used for high viscosity, wet grinding and dispersion applications.
YTZ Ceramic Balls are tougher and more resistant to wear and deterioration than other types of grinding media, thereby offering the user higher productivity, longer mill life and lower operating costs in the long run.
Applications for Investigation
Grinding and dispersing magnetic, piezo electric and electric materials.
Grinding and dipersing high purity advanced ceramic materials.
Grinding and dispersing pigments and coating materials
Available Sizes
YTZ Ceramic Balls are available in the following standard sizes:

0.3, 0.5, 0.8, 1, 1.5, 2, 3, 5, 10, 15, 20, 25mm. Cylinder type is also available. Sizes are: 3/8 , 1/2 inch.
YTZ Ball typical properties
Items
Typical Values
Composition
Wt%
95% ZrO2
5% Y2O3
Bulk Density
kg/l
3.7*
Specific Density
g/cm3
6.0
Hardness (HV)
GPa
>11
Modulus of Elasticity
GPa
210
Thermal Conductivity
W/m.K
3
Thermal Expansion Coefficient
10-6/K (20-400oC)
9.6